Donate here!
In the early morning hours of September 16 a horrific fire destroyed this triple decker on Ridgewood Street on Meeting House Hill. Seven children and eight adults were left homeless and lost all their belongings. Please
help Meeting House Hill Civic Association and the Ridgewood Street Association raise money
to help them rebuild and relocate.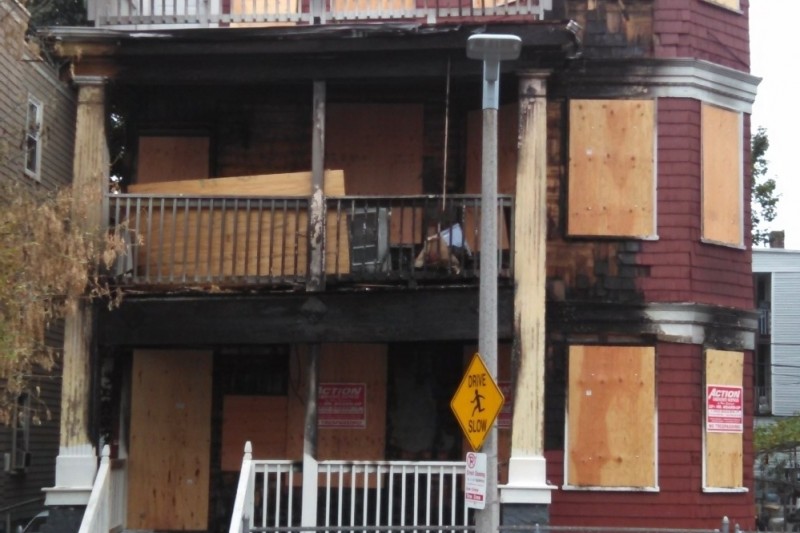 All
donations
will go directly to the fire victims.